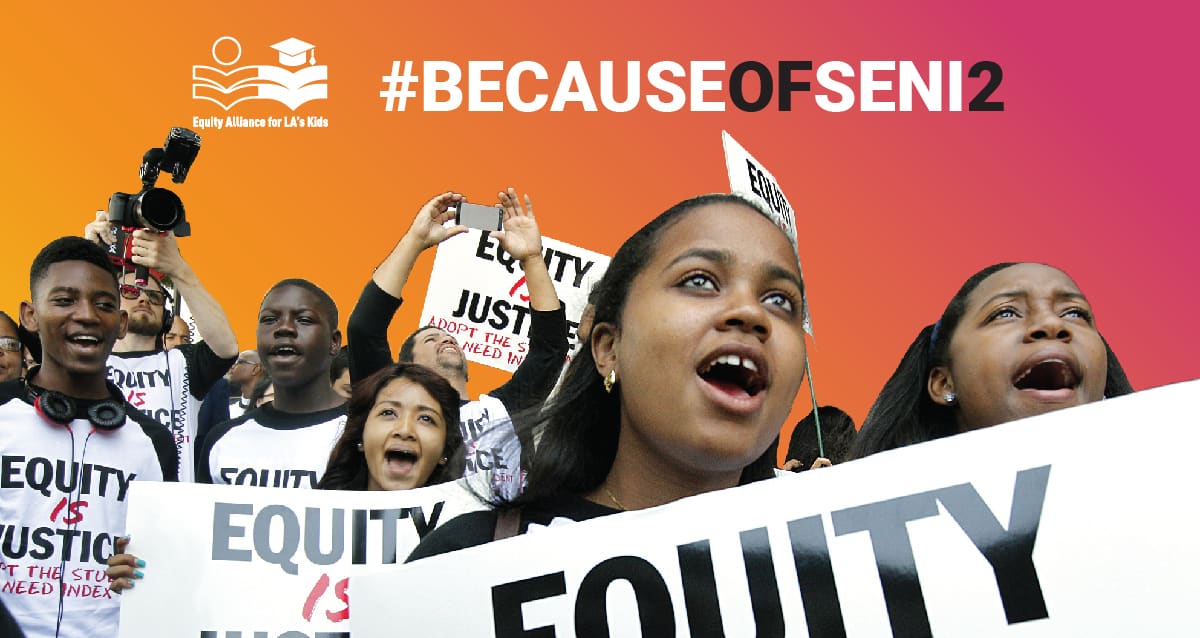 In 2018, California youth and advocates successfully organized and campaigned to pass SENI 2.0 (Equity is Justice 2.0 Resolution), a plan to reinvest in the needs of Black and Brown students in high and highest-need schools. This resolution has received extensive community endorsement and unanimous LAUSD Board support, and is widely recognized as a model of equity that can inform decision-making for implementing supports that meet the needs of students in LAUSD.
It's time we do more. Volunteer today! Tell LAUSD it must work collaboratively with advocates, parents, and principals to demonstrate its investment in SENI 2.0 and to ensure proper implementation to support the students with the high and highest needs.
This form is currently undergoing maintenance. Please try again later.